Assignment 1
The goal of assignment #1 is to get some hands-on experience working with data about human activity and some simple machine learning.
PART A: SETUP
If you already have a working Python 3 & Jupyter notebook installation and are familiar with them, feel free to skip this part.
Option 1: Local installation instruction.
Option 2: You can also use Google's cloud-hosted Jupyter notebooks, called Colab.
By clicking on the Colab link, you should be prompted to open a notebook. You can also click on "File" and select "Open notebook." You can select "GitHub" and search "haiicmu", which should show you the following image: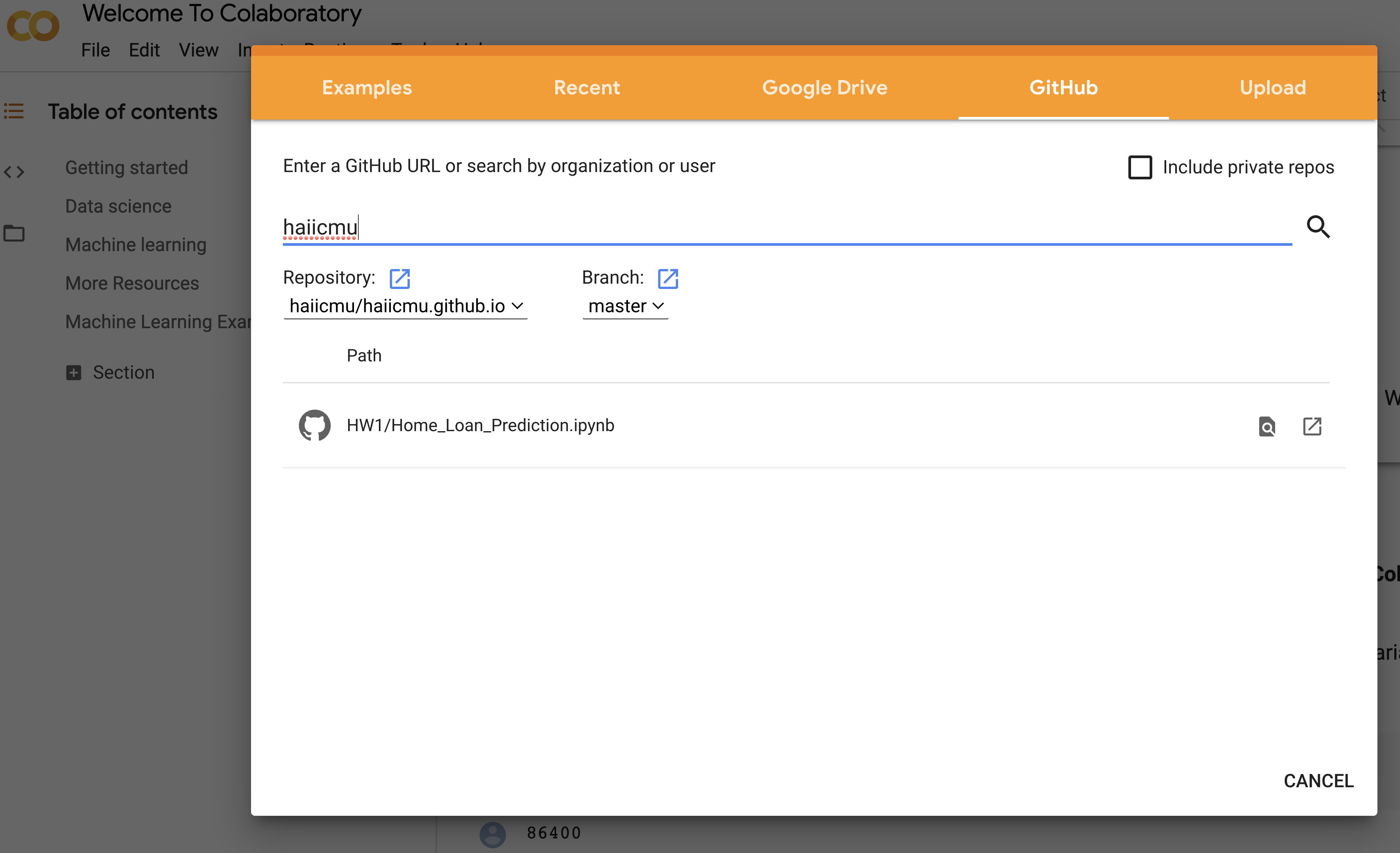 Note: When you are reading data in our notebook, you need to copy the "data" folder to some place you can access from Colab. See this blog post or other online resources for how to do this.
PART B: PREDICTING LOAN APPROVAL
Open the notebook Home_Loan_Prediction.ipynb and data in the GitHub Link, and complete the questions within the notebook.
SUBMITTING HOMEWORK
Download just your notebook file and submit on canvas.